Sunrise Motorcycle Towing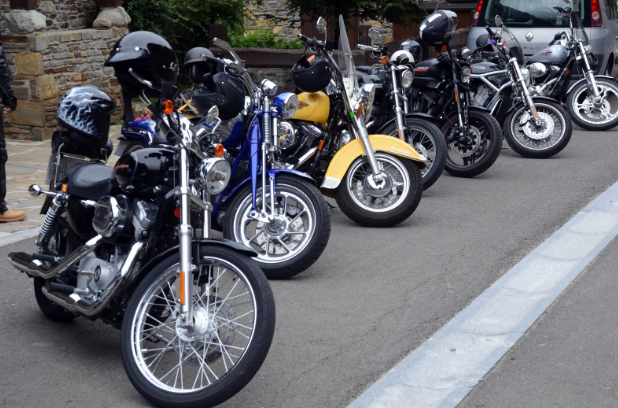 Motorcycle towing is a service offered by many tow companies that specialize in the safe and secure transportation of motorcycles. This type of towing can be used for a variety of reasons, from transporting a damaged bike from the scene of an accident to relocating a motorcycle from one location to another. Motorcycle towing services are typically provided by highly experienced and trained tow truck operators who understand the unique needs of transporting a motorcycle. If you need motorcycle towing services in Sunrise, contact Sunrise Towing Company at (754) 227-3971!
About Sunrise Towing Company
Sunrise Towing Company is a trusted company that is dedicated to providing prompt, professional service in the towing industry. Our experienced employees understand the vital role they play in our clients' lives and always strive to exceed expectations. Our team utilizes only state-of-the-art equipment and tools, so you can have peace of mind knowing your vehicle will be handled with extreme care. Our services include truck towing, lockout service, emergency EV charging, and more! We make sure the job is done right from start to finish, ensuring you get a safe, secure, and timely solution for your needs. Let us provide you with exceptional service – call Sunrise Towing Company today at (754) 227-3971!
Quality Motorcycle Towing in Sunrise, FL!
Sunrise Towing Company is experienced in towing all types of motorcycles, from street bikes and touring bikes to dirt bikes and motocross. Our tow trucks are equipped with the necessary safety features, including wheel straps designed specifically for transporting motorcycles. We also offer flatbed towing services that can accommodate larger bikes or multiple bike transport needs. All of our tow truck operators are experienced in proper motorcycle loading and unloading procedures to ensure that your bike is safely secured during transit.
We understand the value of your motorcycle, so we take special care when it comes to towing and transporting. Our tow truck operators are trained in safe driving techniques and will arrive on-site promptly and with all the necessary equipment for safe and secure transport. We also offer emergency towing services for those times when you find yourself in need of a tow in the middle of nowhere. Whether you need help with a breakdown or an accident, we are here to provide motorcycle towing services 24 hours a day, seven days a week. With Sunrise Towing Company, you can trust that your bike is in the best hands. Contact us today for all your motorcycle towing needs!
When To Call Us for Motorcycle Towing?
If you've been involved in an accident, Sunrise Towing Company can provide you with prompt and reliable towing services. We understand that accidents happen unexpectedly and when they do, we want to be sure that your motorcycle is safely transported from the scene of the incident to a nearby repair shop.
We also offer tow services for motorcycles that are not running. Whether your bike has a flat tire, dead battery, or any other mechanical issue, our tow truck operators can help get it moving again.
If you're relocating or need to transport your motorcycle from one location to another, Sunrise Towing Company is here to help. We offer secure and timely transportation services for both long and short-haul trips.
No matter what the reason, Sunrise Towing Company is here to provide you with quality motorcycle towing services that are reliable, efficient, and affordable. Contact us today for all your motorcycle towing needs!
Contact Sunrise Towing Company
So there you have it, gentle riders and motorcycle aficionados; when you need a qualified towing service with experienced staff to transport your beloved motorbike safely from one location to another, contact Sunrise Towing Company. We understand the importance of impeccable safety procedures and use only approved methods and tools to ensure timely delivery and maximum results. Call us today at (754) 227-3971 to discuss this further or book an appointment, and join our long list of satisfied customers who've been helped by Sunrise Towing Company's quality services!