Sunrise Towing Company – Towing Services – Sunrise, FL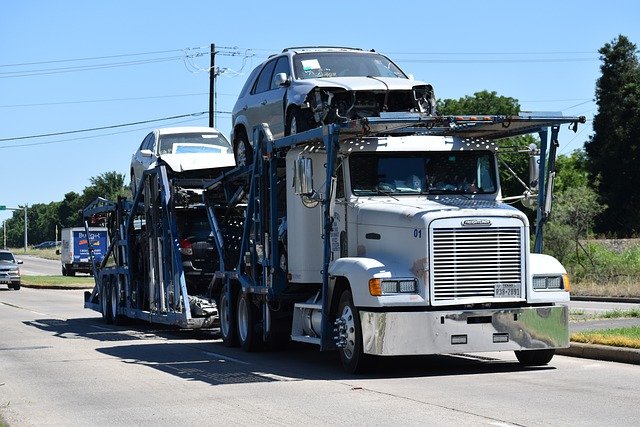 Sunrise Towing Company is one of the leading businesses in the towing industry. Our team of experienced, dedicated staff members are passionate about providing excellent customer service and safe, reliable services. With many years of experience in the industry, you can trust our services to help you with all of your towing needs. Our fleet of modern tow vehicles and cutting-edge equipment ensures that your vehicle is towed safely and securely every time. Whether you're stranded on the side of a highway or need assistance with an emergency tow, Sunrise Towing Company has you covered. With competitive rates and professional assistance, we look forward to helping get you back on track quickly and efficiently. Call us at (754) 227-3971 and get free estimates!

About Sunrise Towing Company
Sunrise, Florida is part of the Miami Metro, rocking with 100,000 people. Here it's a life mixed with business and pleasure, both of which can be stymied by the need for a reliable vehicle towing service.
At Sunrise Towing Company, we have a team of experts with decades of experience in towing, wrecking, emergency roadside assistance, and hauling heavy equipment. There's a lot we can do for every motorist in need. All you need to do is dial (754) 227-3971.
Sunrise Towing Company Services
Towing For Just About Any Vehicle
We can tow any type of vehicle, from cars and trucks to SUVs and motorcycles. And you don't have to worry about your car being mishandled or damaged. There will be no rough-housing, rusted trailers, or big bearded tow truck drivers who haven't slept in days dragging their feet around your car.
A driver who is polite, professional, and dressed nicely will help you instead. We know that having a broken-down car is already stressful enough, so we try to make the towing process as easy and painless for you as possible.
At Sunrise Towing Company, we only use the latest and most advanced equipment available to ensure that your car is not damaged during loading or unloading. Our team of highly trained and experienced professionals is well-versed in all aspects of automobile towing and recovery, ensuring that your vehicle will be handled with the utmost care and attention. 
We understand that breakdowns can happen at any time, which is why we offer around-the-clock assistance, seven days a week. In addition to our comprehensive tow services, we also specialize in wheel repair so you can get back on the road as quickly as possible. If you're experiencing problems with your wheels, don't hesitate to give us a call at (754) 227-3971 – day or night.
Road Accidents
We understand that towing isn't just about car problems. Sometimes things happen on the road, and we're here to help you through it. We hope that everyone involved in the accident is alright, but if your car won't start after the collision, it needs to be towed off of the highway as soon as possible.
At Sunrise Towing Company, we understand that accidents happen and we are here to help you in your time of need. We will arrive as soon as possible to assess the situation and figure out the best way to remove your car from the road safely and quickly. We will also work with you and your insurance company to complete any required paperwork so that you may be reimbursed for our services.
Flatbed Towing For All Of Broward County
If you're looking for a smooth ride during your tow, opt for a flatbed trailer. Your car will be securely fastened on top of the truck so that it won't move around during transit. We know exactly how to secure it, so you won't have to worry about your car's safety.
We provide flatbed towing services throughout Broward County and beyond. Whether you're located in Sunrise or Fort Lauderdale or other places in between, we can come to your rescue wherever you are.
The easiest and most secure approach to tow a vehicle over long distances is to use an enclosed trailer. This method is also the most cost-effective because you won't have to pay for any damage caused during transportation. So give us a call at (754) 227-3971 if you require a long-distance tow, and we'll dispatch one of our flatbed trucks to take care of you.
Hauling Your Heavy Equipment
At Sunrise Towing Company, we regularly move construction equipment, generators, and industrial machines – so no job is too big for us. If you're ever in need of heavy equipment transport, don't hesitate to give us a call.
Our crew has the know-how to safely move large and bulky objects, so you don't have to worry about your equipment getting damaged during transport. We can also provide storage services for large or delicate items that need special care.
Our goal is to provide the highest quality of service possible – no matter what type of vehicle or equipment needs to be towed. No job is too big or too small. We're always happy to help.
Winch Recovery Service
If your car is stuck somewhere, don't hesitate to contact Sunrise Towing Company. Our strong winches can pull any automobile out of just about every condition, including mud, between trees, or at the bottom of a ditch. We aren't afraid of a difficult situation and we'll do everything we can to keep you and your car safe.
No matter what time of day or night, our towing company in Sunrise, Florida will be there for you. We have a range of services available and our team is always ready to help. So don't hesitate to call us the next time you need a tow.
We're easy to reach at (754) 227-3971.
Emergency Roadside Assistance
We offer 24/7 emergency roadside assistance for drivers stuck between a rock and a hard place. Just give us a call and let us know what happened. Within minutes one of our skilled experts will come to your aid and help you get back on the road in no time.
If we don't know what the problem is, we'll tow it to a place that can help. So in any case, you can trust Sunrise Towing Company to take care of things. Dial (754) 227-3971 now!
Sunrise Lockout Service
Have you locked your keys in the car again? They are there all right, hanging from the ignition and making fun of you. There HAS to be a way inside that doesn't involve breaking glass or damaging your vehicle. Instead of trying to scratch or pry open the window like Danny Glick from 'Salem's Lot–call Sunrise Towing Company at (754) 227-3971. We can get your keys out of the car quickly and affordably.
We own some pretty high-tech gadgets to get into cars both new and old. You can almost call our methods a little bit of rocket science. We can help you get into your locked vehicle at all hours of the day.
Jumpstart Service In Sunrise
Did you forget to turn off your headlights in the parking lot? Is there a mysterious gremlin drawing power from your battery? Or maybe the charging system is failing?
No matter what the case, our jumpstart service can get you going again. We'll even check the charging system to ensure it's doing its job.
We can also help if your alternator is kaput or if your electrical system has suffered some other type of failure. We're here for you when things go wrong–and that includes giving you a jump start when your battery dies.
Tire Change Service In Sunrise
You're driving down the road, listening to Tom Petty on the radio, and then suddenly…POP! A tire blows out. What do you do? You don't have to change it yourself if you don't want to. Instead, call Sunrise Towing Company. We have all the equipment necessary to change a tire quickly and efficiently. So instead of putting yourself in danger by trying to change a tire on the side of the road, let us do it for you.
At Sunrise Towing Company, we'll gladly help you with any roadside emergency–even something as small as changing a flat tire. If you find yourself in need, don't hesitate to give us a call at (754) 227-3971. We're always here to help.
Commercial Vehicle Towing
We specialize in towing buses, delivery trucks, moving vans, and other commercial vehicles. If you need to transport your vehicle from one location to another, we can help. No job is too big or too small for Sunrise Towing Company.
We understand that time is money, so we'll work quickly and efficiently to get your vehicle where it needs to go. We know that every minute your vehicle isn't in service is costing you money, so we'll do everything we can to get it back to cruising the Florida highways.
If you need commercial vehicle towing services, pick up the phone and call Sunrise Towing Company. We are a full-service tow truck company serving the Sunrise
Discounts Available
At Sunrise Towing Company, we appreciate our AAA members, military personnel, and seniors by giving them discounts on their total bills. Just show us your valid membership card or military ID when we arrive. For customers who prepay for their services, you will receive a discount as well. If you know ahead of time that you'll need a tow at some point, give us a call so that we can reserve the service for you and apply the discount to your account–that way you're all set when something comes up.
Sunrise Towing Company is always looking for ways to serve our customers better. So if you have any suggestions, don't hesitate to let us know. We value your feedback and input. Dial (754) 227-3971 now!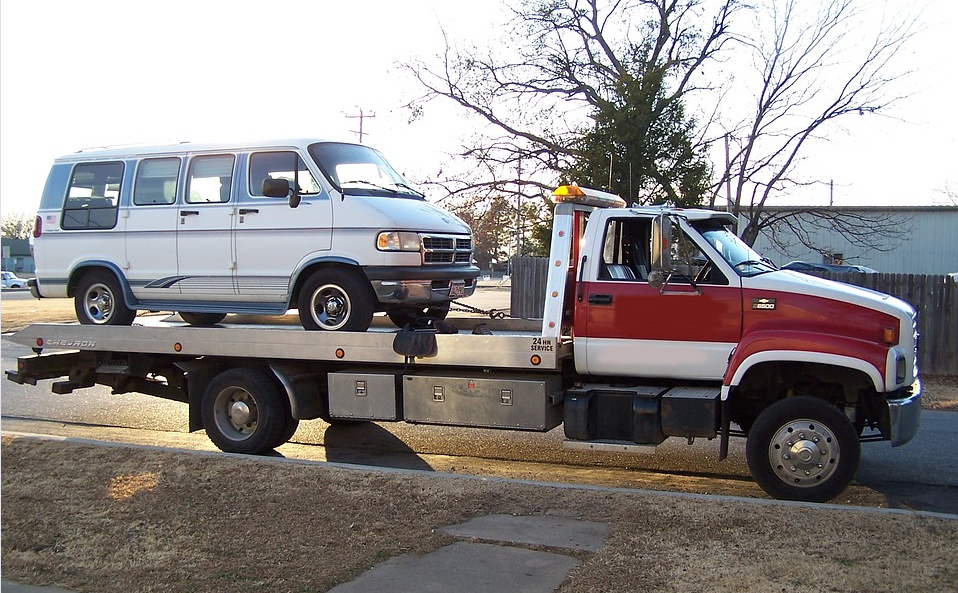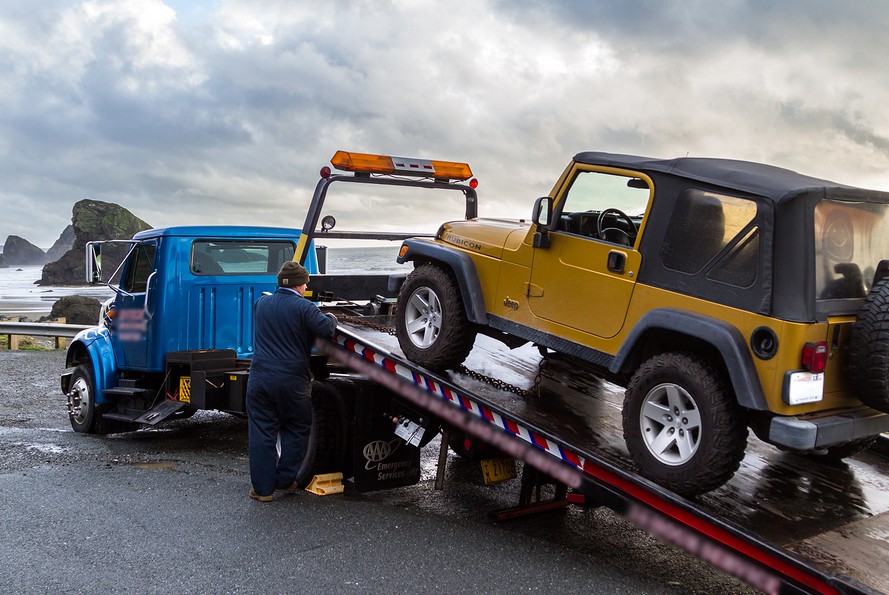 Contact Us Today
Don't go another day struggling to fix your car problems. Sunrise Towing Company offers a range of tow and roadside assistance services, so you can rest assured knowing that help is only a phone call away – no matter what time it is. Our team members are always ready to take your call and provide the assistance you need, so don't hesitate to reach out today.
Sunrise Towing Company is the best choice for towing and roadside assistance. We're always available—no matter what time it is. So if you need a tow or roadside assistance, call us right away. 
Sunrise Towing Company services all of Broward County with reliable towing, wrecking, roadside assistance, and equipment hauling. Save our number just in case you need us sometime in the future.
We're easy to reach at (754) 227-3971.